How This All-Natural Ancient Supplement Relieved My Arthritis Pain

"If you could take one all-natural supplement to finally ease your pain, would you do it?"

Can you imagine a morning without worsening pain in your joints, or nasty swelling when you move throughout the day?
If you have already given up on expensive pain management methods
like prescription drugs and steroid injections, and their terrible side effects,
stay with me. I was once a pain sufferer just like you are now.
What if I told you that an all-natural supplement could help you alleviate body pain and finally free you from expensive medication?
Turmeric & Ginger gummies
from JellyBee are this powerful supplement I'm talking about. Anti-inflammatory and completely safe.
Let Me Tell You How Turmeric & Ginger Gummies Will Help You

I was an active person my entire life, so no matter my age I was still a youthful woman – my friends used to call me a picture of health until one day...the day when I could barely open my car doors and it felt like my hands had betrayed my body. After endless visits to my doctor, I was diagnosed with rheumatoid arthritis.

After three years of unsuccessfully dealing with nasty arthritis pain, I thought I would always have stiff and achy joints and that I wouldn't be able to do all the things that I love – gardening, camping, jogging, and keeping up with my grandkids. I tried every possible supplement found on the market, but nothing seemed to help. The side effects were the worst part: nausea, headaches, abdominal pains. All of them were just unbearable...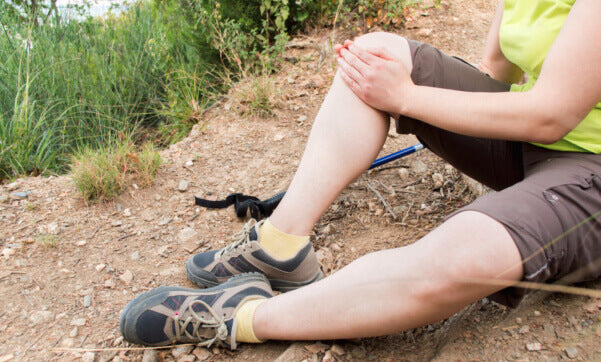 Then one day, I went to have lunch with a friend of mine, Katherine. She was one of my closest friends. Seeing as it's common for our age, we had similar ailments in our bodies, and Katherine also was diagnosed with osteoarthritis a couple of years ago.

That day, when she rushed into the restaurant and sat down across from me, I almost blurted out! Katherine looked to be moving with ease again as if she didn't have osteoarthritis anymore! She was smiling from ear to ear, looking all healthy and happy!

That was when she shared her findings with me: the golden spice gummies! She discovered
Turmeric & Ginger gummies
through a colleague. The main ingredient in them is turmeric, known for thousands of years as a natural anti-inflammatory herb. Katherine started taking two gummies a day, and before she knew it, she began to feel a major impact on her joints and overall well-being. She no longer felt the constant swelling, and my friend was able to go for long walks again as the gummies improved her range of motion and made her joints stronger.
I immediately pulled out my phone and looked up Turmeric & Ginger gummies from JellyBee. I was honestly terrified to pull the trigger. But I was sitting across from the living proof, so I placed my order.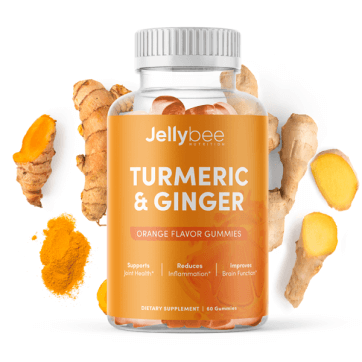 Turmeric is believed to be one of the most potent healing herbs on earth.

It has been researched in countless clinical studies for potential benefits in…
Easing joint discomfort and mobility

Relieving arthritis pain

Providing healthy anti-inflammatory effects

Promoting mobility and flexibility

Strengthening the immune system

Supporting heart health

Improving memory and brain function
Try Them Now
I Tested Them. Were They Worth The Hype?

I received my bottle of Turmeric & Ginger gummies shortly after. I was excited but also scared of another letdown.

However, anxious to see some changes, I went for it.

As someone who has struggled with my painful condition for so long, I figured why not?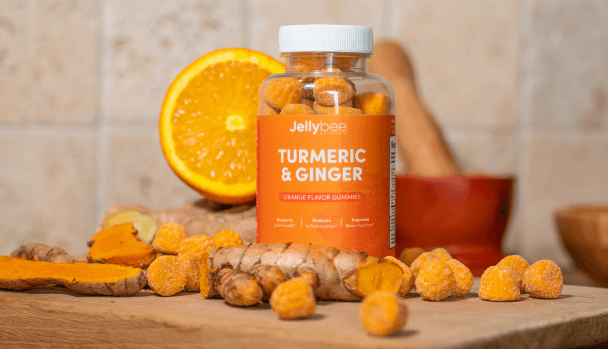 Day 1:
"I started taking the gummies, and I was pleasantly surprised with their taste. I have a hard time swallowing pills, so these are a game-changer for me. Plus, they are easy to digest. The first thing I felt was more mobility than usual. Wasn't sure if it was just a placebo, but I felt I was able to walk better."

Day 23:
"After three weeks, I went to work in my lovely garden and...THE GUMMIES WERE WORKING. I was able to spend the whole day gardening without excruciating pain in my arthritic joints. My range of motion definitely improved, as I was moving with no effort, without giving a second thought to movements that were unbearable to me before."

Day 30:
"I am so happy I gave Turmeric & Ginger gummies a go. They were that one thing that finally got me over my achy condition and let me slowly go back to doing all the activities that I love. Before, I used to think of arthritis as a condition that will always stay with me, but now I feel like myself again! Thank you! Thank you!"

Final Thoughts
Turmeric & Ginger gummies
are the real deal. Nothing before has ever worked for me, and other methods caused me all those terrible side effects. Not only have I been slowly getting rid of the aches, but I feel so much more flexible! I'm so thankful I found them!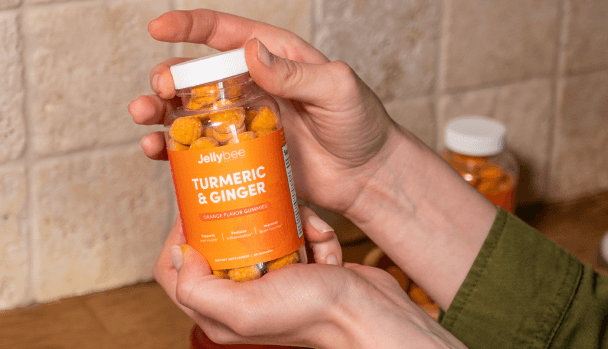 If You Can Get Your Hands On Them - Do It Now

With Turmeric & Ginger gummies getting more and more attention, these supplements have been selling out fast. Why? Well, wouldn't you want to relieve your achy joints for less than $1 a day? There's no need to rush out to the shops or wait in line. You can order your Turmeric & Ginger gummies right now from the comfort of your own home by clicking the button below.

UPDATE: For a limited time, SALE is still live. Get FREE shipping along with 100% Satisfaction, 30-Day Money-Back Guarantee!

GET YOUR BOTTLE
Comments:


They work great for my arthritis. I inherited the gene from my parents. I have it bad in my knees. After my first bottle of gummies, I'm able to walk better and not be so stiff when I've been sitting for a long time because of my office job. Highly recommend these.
I'm so glad I purchased these. So far, I feel so amazing, my stiffness and pain in my lower back and neck have gotten way better, and my digestion is better! I definitely will be ordering again.
I have only taken half of my first bottle, but I think it's helping my knee pain. I plan to order more. They have a very good taste, so I don't mind taking them.