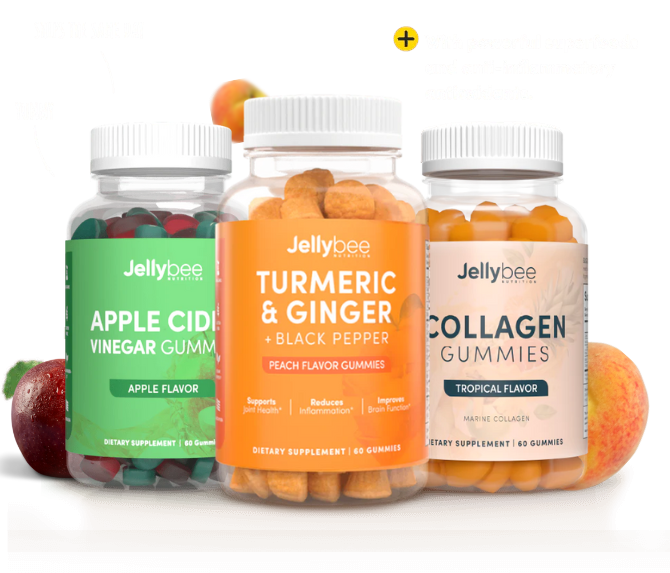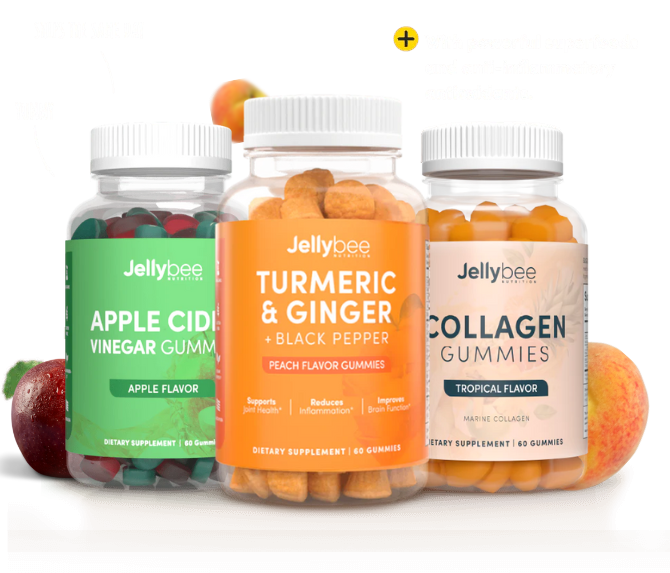 NEW TREND IN WELLNESS
The Tasty Boost Of Health
Gummy vitamins are the best. You'll never forget to take them. For the healthier, happier, and thriving You.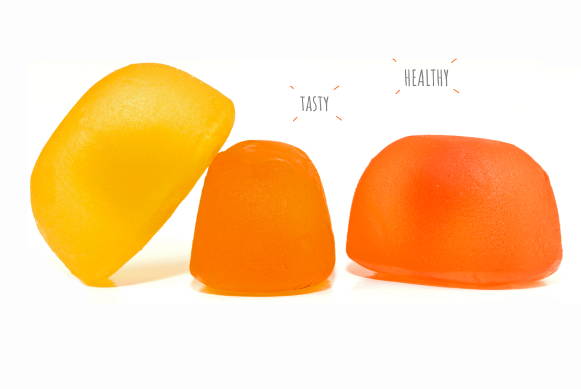 OUR SUPPLEMENTS:
Making Your Health A Priority
Dozens of modern health issues caused by stress and malnutrition result in poor health that is felt internally and seen externally. Our nutrition experts have spent 3 years developing supplements that are both effective and great tasting. We have come up with something great. JellyBee gummies will guide you towards a more confident and prosperous life. Pick your gummies and order today.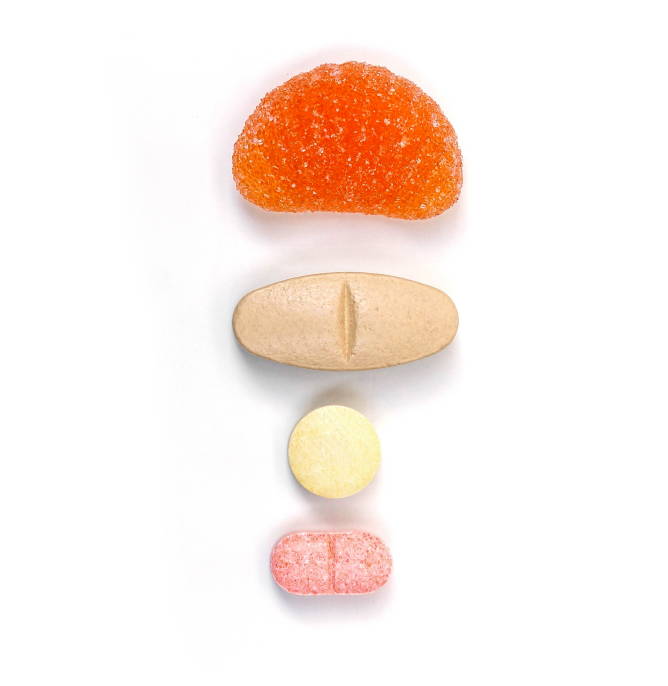 THE TRUTH:
Most supplements waste your money.
The usual supplements produce little to no results when consumed orally, due to poor absorption properties. Try gummy supplements and increase absorption rates up to 90%.
Capsule/Tablet Supplements
Fewer nutrients per serving
7%-12% absorption efficiency
Only a few ingredients
May be hard to swallow
Cause nausea for some people
JellyBee Gummies
More nutrients per serving
±90% absorption efficiency
With ingredients that enhance benefits
Chewable and easy to consume
Delicious and easy on the stomach
WHY JELLYBEE GUMMIES
Our supplements are thoroughly tested for safety & purity.
THE GINGER & TURMERIC GUMMY:
For joints, bones, and heart health.
Full of curcumin extract, this antioxidant-rich mix is a daily supplement for promoting a healthy inflammation response in the body. Just 2 gummies a day puts you back in control of your body, brain, and how you age.

Enhances The Immune System

Promotes Comfort & Flexibility
Supports Healthy Joints
APPLE CIDER VINEGAR GUMMY
For healthy digestion and curb your appetite.
All the benefits of apple cider vinegar without the yucky taste and more! Two of our ACV gummies contain 1000mg of apple cider vinegar with acetic acid (that's just over a tablespoon of regular apple cider vinegar).

Enhances The Immune System

Improves Digestive System
Supports Weight Loss
OUR FORMULAS:
Packed with superfoods & 100% naturally sourced ingredients.

Essential daily nutrients
Get your essential dose of macros & vitamins: our gummies contain only what the body needs.
Supplementation made easy
With gummies, you'll never forget to take your supplements - they're delicious and easy to consume.

Bioavailable and effective
Gummy supplements assimilate in the mouth, where absorption is 7-8X better, making nutrient intake super-efficient.
MORE THAN 10,000+ HAPPY CUSTOMERS
Loved by thousands
Let customers speak for us
MORE INFORMATION
Frequently asked questions
1. How are turmeric & ginger gummies better than capsules?
Normally, turmeric extract has one weakness: it is difficult to assimilate in the digestive tract. However, gummies dissolve in the mouth, where turmeric extract is absorbed more easily — this dramatically enhances turmeric's bioavailability.
2. Do you use turmeric powder or pure curcumin?
Pure curcumin (turmeric extract). The concentration of pure curcumin within raw turmeric is only about 3%-4%, so this is the only way you can get the adequate serving per day.
3. How do I take these?
A serving is two gummies. Take one serving (two gummies) per day and chew it — it's that easy. Do not exceed the recommended amount. Use consistently for sustained effect.
4. What is your return policy?
Buy with confidence - if you feel there's something wrong, return within 30 days, no questions asked, just email us at support@thejellybee.com  
We offer 100% hassle-free refund guarantee. Our refund policy HERE.
5. Are there any side effects?
No. We use natural, science-backed ingredients that have been used in Ayurvedic practices for centuries.
OUR ORDERS:
Easy to ship & delivered fast.
Satisfaction or Your Money Back
Return within 30 days, no questions asked.

Buy Risk-Free
100% hassle-free refund guarantee.

Free Shipping
On Orders $50+
EXCLUSIVE DISCOUNT
10% Off Your First Order