100% Organic, All-Natural Solution to Help Overall Health and Lower Inflammation In the Body
100% Organic, All-Natural Solution to Help Overall Health and Lower Inflammation In the Body
Our gummies have 8x the absorbtion of turmeric powder or capsules. They fun, deliscious, and will become a favorite part of your daily health routine.
Reduce joint aches and stiffness
Increase joint flexibility
Receive healthy anti-inflammatory effects
available for orders over $50
My favorite vitamin to take!
I've been taking these turmeric & ginger gummies for almost two years. No joint pain, it's improved my quality of life over long periods of time.
AS FEATURED IN:
Join 20,000 People Improving Their Health Every Single Day.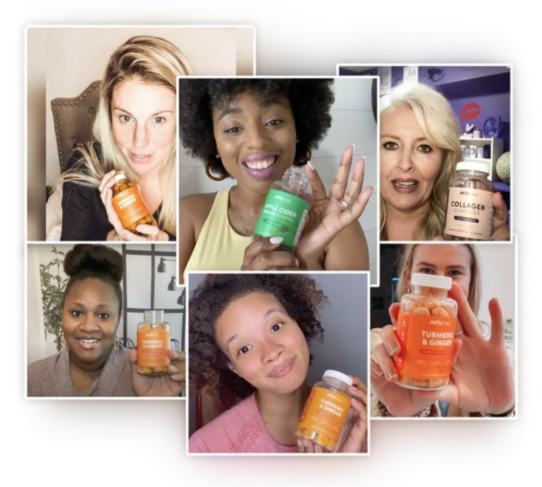 Join 20,000 People Improving Their Health Every Single Day.
Good health is a constant battle of discipline and commitment. Our goal is to make just a small part of your health journey more fun, exciting, and enjoyable. Our community of over 20,000 people all support each other. We have the same goals. We all want long-lasting, sustainable health.
Our Turmeric & Ginger gummies are full of powerful antioxidants that can reduce inflammation and combat joint pain. The community says they're absolutley deliscious and a part of everyday life.
Used together for centuries.
Turmeric and ginger are often used in combination for synergist
Ingredient
Ginger
Ginger contains polyphenols including gingerol, a phytochemical that possesses potent anti-inflammatory and antioxidant properties. Ancient remedies have always proposed ginger as the fix for seasonal ailments like cold, cough, fever and flu.
Ingredient
Turmeric
Turmeric contains 3 active phytochemicals, known as curcuminoids, collectively referred to as 'curcumin." Curcumin is a bright orange flavonoid, well-regarded for its antioxidant properties.
8x Better Absorbtion Than Capsules
Studies show that Turmeric & Ginger can absorb 8x better in gummies than capsules! Because the digestion happens in the mouth instead of the stomach, the amount of bioavailable turmeric is much higher, and faster. Plus, gummies taste 100x better than capsules! We love gummies.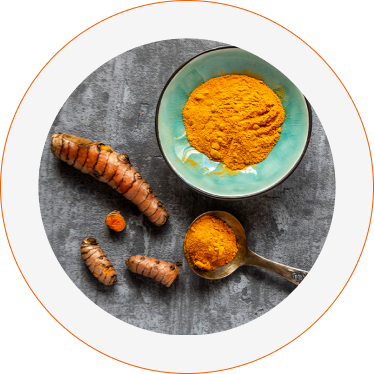 Most supplements waste your money.
Our bodies are not efficient — only a small share of what we consume gets absorbed into our bodies. As a result, the supplements that we take into the stomach produce little to no result. Try gummy supplements and increase absorption rates up to 90%.
JellyBee Gummies
More nutrients per serving
±90% absorption efficiency
With ingredients that enhance benefits
Chewable and easy to consume
Delicious and easy on the stomach
Capsule/Tablet Supplements
Fewer nutrients per serving
7%-12% absorption efficiency
Only a few ingredients
May be hard to swallow
Cause nausea for some people
Take two a day.
JellyBee gummies are a delicious superfood. No artificial colors or flavors included. Can be taken before, with, or after a meal.
CHOOSE FROM 3 PACKAGES BELOW:
(FREE SHIPPING RESTRICTED TO USA)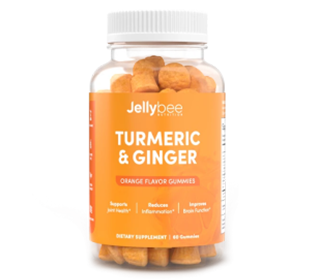 1 Bottle
(30 Servings)
$22.99
One time purchase
GET 1 BOTTLE 👉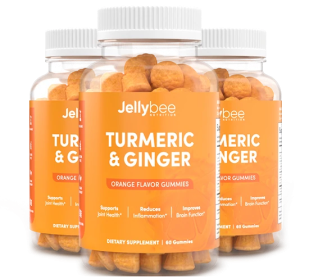 SAVE 15% + FREE SHIPPING
3 Bottles
(90 Servings)
$19.99 each
One time purchase
GET 3 BOTTLES 👉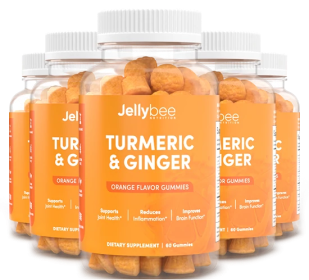 SAVE 25% + FREE SHIPPING
5 Bottles
(180 Servings)
$17.99 each
One time purchase
GET 5 BOTTLES 👉
Frequently asked questions
1. How are turmeric & ginger gummies better than capsules?

Normally, turmeric extract has one weakness: it is difficult to assimilate in the digestive tract. However, gummies dissolve in the mouth, where turmeric extract is absorbed more easily — this dramatically enhances turmeric's bioavailability.


2. Do you use turmeric powder or pure curcumin?

Pure curcumin (turmeric extract). The concentration of pure curcumin within raw turmeric is only about 3%-4%, so this is the only way you can get the adequate serving per day.

A serving is two gummies. Take one serving (two gummies) per day and chew it — it's that easy. Do not exceed the recommended amount. Use consistently for sustained effect.

4. What is your return policy?

Buy with confidence - if you feel there's something wrong, return within 30 days, no questions asked, just email us at support@thejellybee.com  




We offer 100% hassle-free refund guarantee.

5. Are there any side effects?

No. We use natural, science-backed ingredients that have been used in Ayurvedic practices for centuries.