Stop Joint Pain & Inflammation Today
Save Up To 35% OFF  When Purchasing Today
LIMITED TIME OFFER!
Automatic Delivery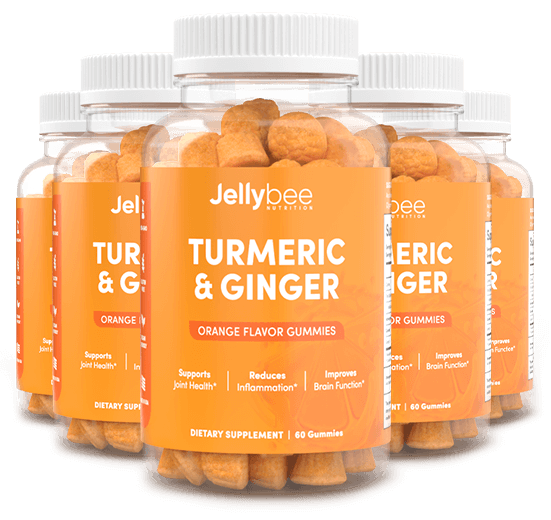 35% OFF
You Save: $41.00
+ FREE SHIPPING
BUY NOW
26% OFF
You Save: $18.00
+ FREE SHIPPING
BUY NOW
15% OFF
You Save: $18.00
+ Free Shipping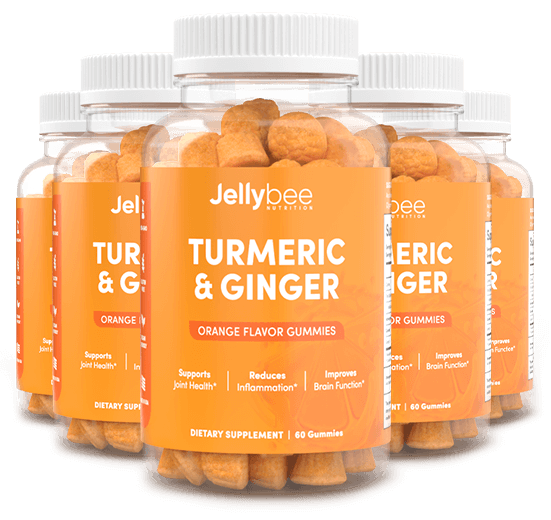 You Save: $41.00
+ Free Shipping
You Save: $3.50
+ Free Shipping
You Save: $9.00
+ FREE SHIPPING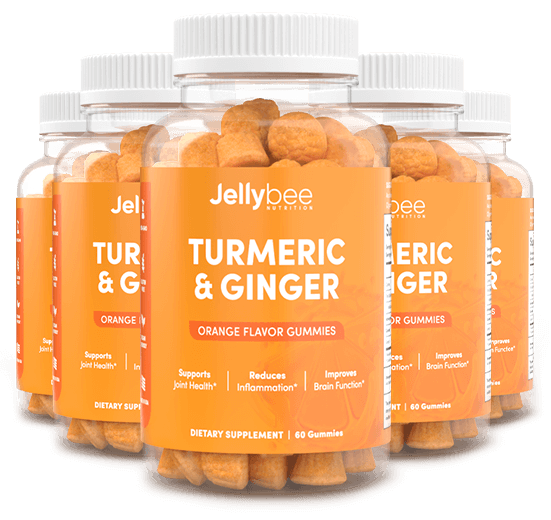 You Save: $27.96
+ FREE SHIPPING
You Save: $0.00
+ FREE SHIPPING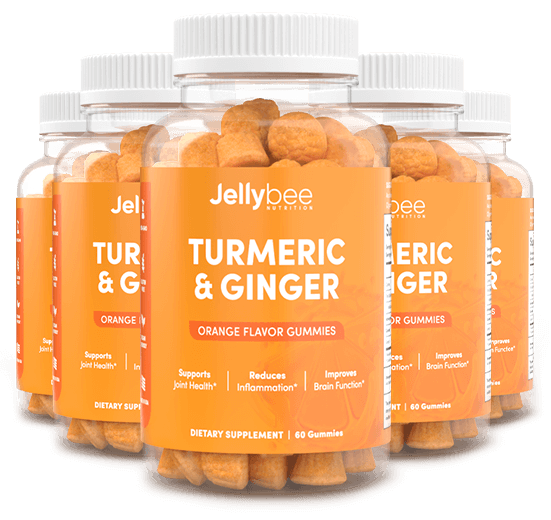 24%
OFF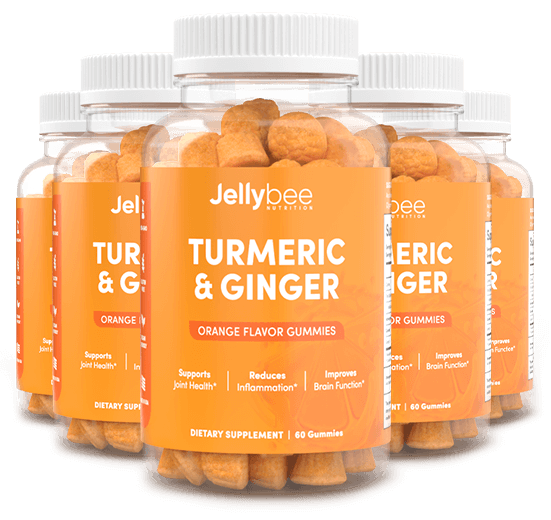 You Save: $27.96
+ FREE SHIPPING
BUY NOW
13% OFF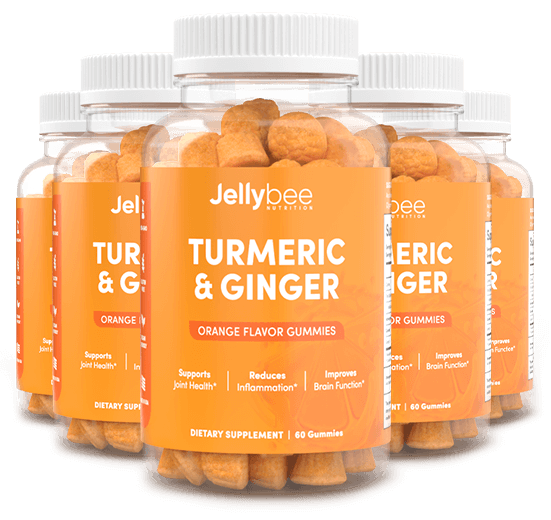 You Save: $9.00
+ FREE SHIPPING
BUY NOW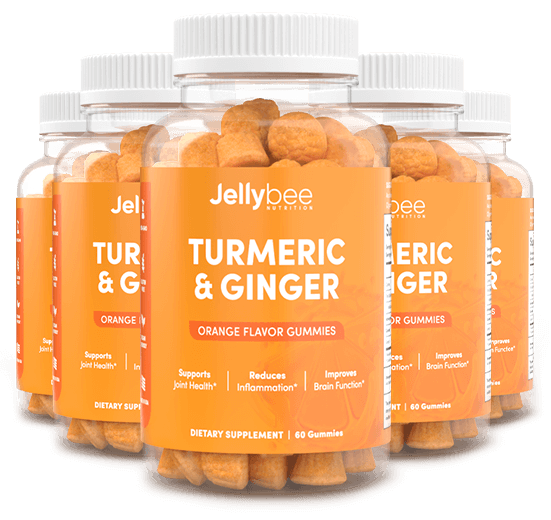 BUY NOW

A Powerful Gummy That Has Been Scientifically Proven To:
Reduce joint aches and stiffness
Increase joint flexibility
Receive healthy anti-inflammatory effects
Improve memory and brain function
Strengthen the Immune System
Science Backed Ingredients For The Ultimate Pain Relief
The reason why JellyBee gummies are so successful in helping relieve symptoms of joint pain is in their ingredients that target the underlying cause of that joint pain, instead of just addressing the symptoms.
Turmeric
Turmeric has been used as a medicine for centuries. It may be the most effective nutritional supplement. Dozens of clinical studies confirmed turmeric's ability to ease joint pain, stiffness, and inflammation.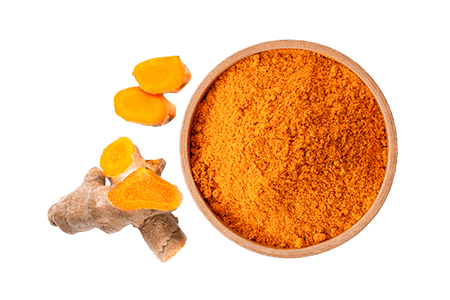 Ginger
Ginger has been used as a traditional medicine to treat stomach upset, headaches, and infections. The anti-inflammatory properties of ginger have been praised for centuries, and scientific studies have confirmed it.
More Than 10,000+ Happy Customers
Clients speak for themselves. Real people. Real Results
"I ordered a 3 pack of turmeric gummies just to try. Well, after about 3 weeks, I noticed that my knees and legs were not hurting as much as they used to, and it was easier to use stairs! The taste is great and I'm a believer. So much so that I ordered another 5 bottles."
"It took a couple of weeks to notice less joint pain. I have both hips replaced. My husband and I walk at least 4 miles up and down hills every day. I haven't noticed any twinges in my hips at all recently. Another benefit is the ginger soothing aspect for my stomach!"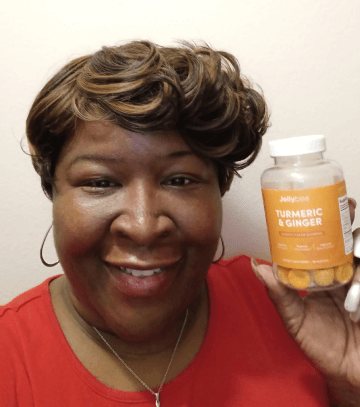 "My knees giving out caused me to fall down the stairs at home and on the sidewalk outside. I decided to try the gummies because I had nothing to lose. They taste delicious and not only do my knees feel great so do my shoulders and my hips. I feel awesome. Just in 1 month!"
Try JellyBee Gummies Risk-Free
Jellybee is so confident that it's formula helps to relieve pain and inflammation effectively that every bottle comes with a 30-day 100% risk-free guarantee. 
‍
That means if their product doesn't work for you, you can send it back and get a full refund. No questions asked. You have absolutely nothing to lose!

If You Suffer From Any Pain In Your Body Don't Wait Any Longer
Order Turmeric gummies today from the comfort of your own home! Don't let the pain control Your life anymore.
‍
Turmeric gummies attack inflammation and help reduce pain, aches, and stiffness in your body providing a long - lasting relief from joint pain.